It's a Baby Shower!
Saturday, December 10, 2022, 2:00 PM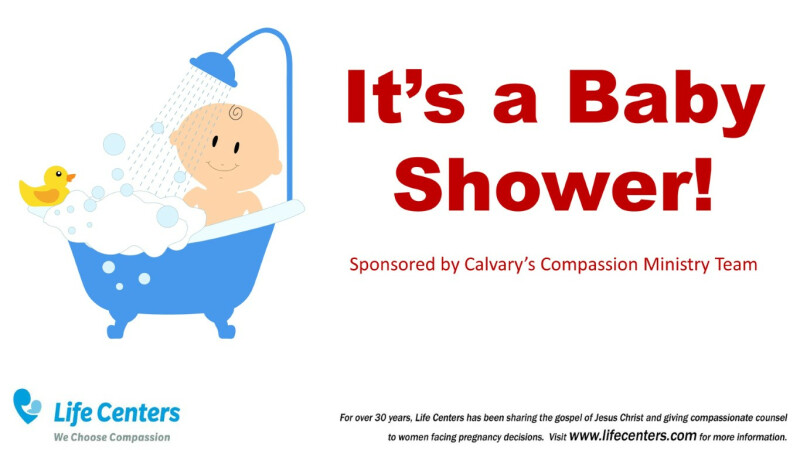 Through the Life Centers of Indiana, Calvary's Compassion Team received the name of a pregnant teen who would be blessed by us giving her a baby shower. We can give her support & encouragement through our love & gifts, and the sharing of Jesus' love for her and her unborn baby.
We will host the baby shower at 2:00 PM on Saturday, December 10 at Calvary. For more information, contact Diane Gibson.