Lunch & Learn
Third Wednesday of the month, 11:00 AM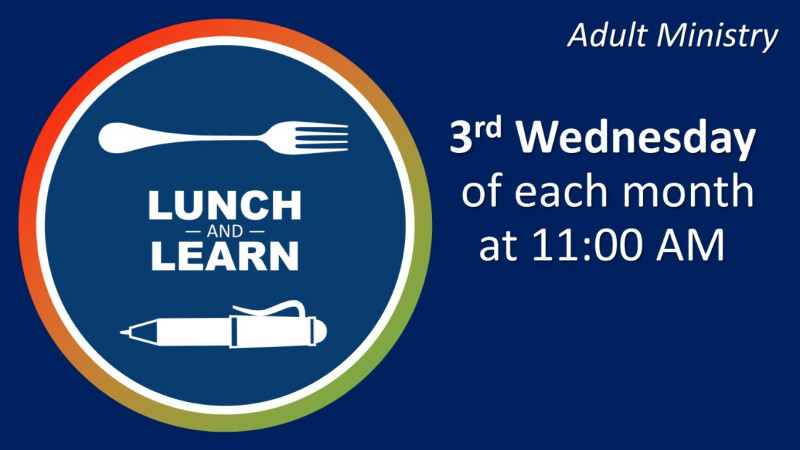 Lunch & Learn
3rd Wednesday of each month at 11:00 am
A guest speaker is featured each month.
Lunch is in the Calvary Narthex.
A lunch is provided. A $5 donation is suggested.
Questions?: Email or call the church office.
Adults of all ages welcome.
Calvary is blessed with many wonderful programs We welcome family and friends at all our adult events. Please join us for delicious food, interesting programs and uplifting Christian fellowship.