Women In Mission — Calvary Yard Sale
Saturday, June 19, 2021, 8:00 AM - 4:00 PM
Calvary Yard Sale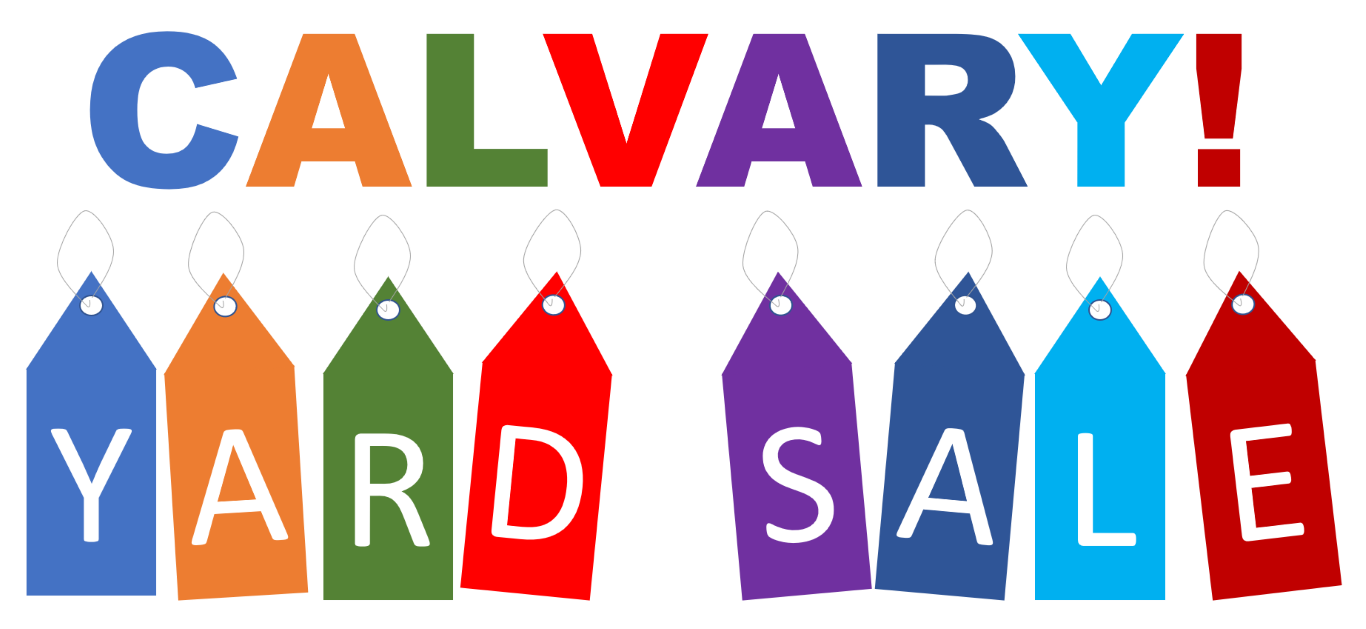 Calvary Women in Mission are hosting a churchwide yard sale on June 19, 2021. Proceeds will benefit Emmaus Food Pantry on 1209 Linden Street in Indianapolis.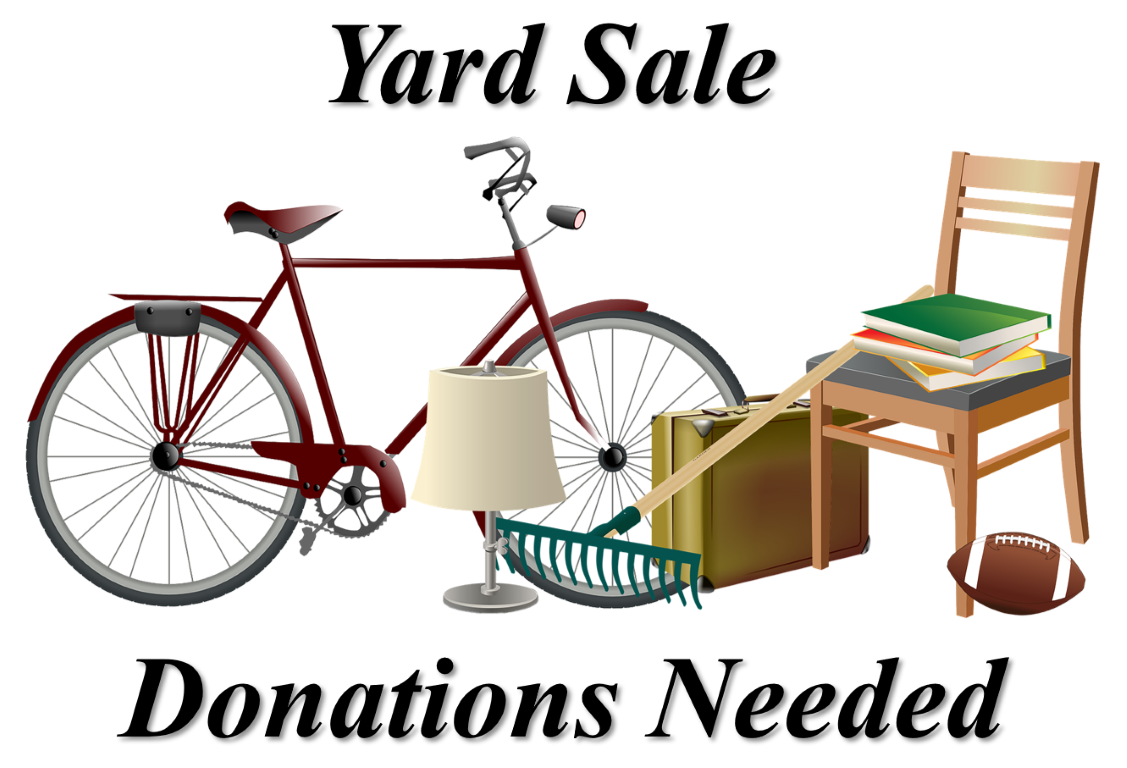 We need donations of your gently used but no longer needed items. NO CLOTHES. Please price your items and bring them to the north parking lot 3pm – 8pm on Friday, June 18. We need you to hold onto your items until June 18 because we don't have enough space at church to store everything. Thank you!
Here are some of the types of items we're looking for:
Books • Toys • Crafts
Tools • Sports Gear • Sheets and Blankets
Dishes, glassware • Garden Items • Games
Kitchen Appliances • Antiques • Jewelry
Towels • Home Furnishing Items • Pet Supplies
Contact Paula Fisk by email at or phone (317) 439-8135.



Volunteers are needed to work 2-hour shifts on Friday, June 18 from 2:00 - 8:00 PM and on Saturday, June 19 from 7:00 AM - 4:00 PM.
FRIDAY, JUNE 18
2:00 PM – 4:00 PM
Set Up Tables: Set up tables in the north parking lot
4:00 PM – 6:00 PM
Receive Donations: Unload donations and separate into categories
6:00 PM – 8:00 PM
Setup Donations: Set out and arrange donations on tables by category
SATURDAY, JUNE 19
7:00 AM – 9:00 AM
Parking Attendant: Direct traffic flow to ensure cars enter and exit the parking lot safely
8:00 AM – 10:00 AM, 10:00 AM – 12:00 PM, 12:00 PM – 2:00 PM, 2:00 PM – 4:00 PM
Worker: Answer shopper's questions, rearrange items as needed, accept payments, and help bag purchased items
3:00 PM – 4:00 PM
Clean Up: Pack up leftover items and deliver to Habitat for Humanity, Chin Community Center or Goodwill
There are sign-up sheets on the Women in Mission table in the café area of the Narthex. You may also sign up online at www.signupgenius.com/go/5080A44A4A923A3F94-yard or email Karen Wright at .
Click here for a printable version of this information.