Adult Ministry Dinner & Free Concert
Wednesday, July 06, 2022, 5:30 PM
Sharpiros Deli & Garfield Park
Wednesday, July 6

We'll meet at Shapiros Deli, 5:30 PM, 808 S Meridian St, 46225.
Free, easy parking. Tables will be saved for Calvary Lutheran.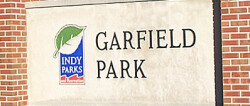 Afterwards we will head to Garfield Park for a FREE 7:00 PM Concert. The Greater Greenwood Community Band will be performing in the Garfield Park MacAllister Amphitheater, located at 2450 Conservatory Dr, 46203. Easy parking and comfortable seating provided, no need to bring a chair.
Come join us!