Calvary Lutheran puppet ministry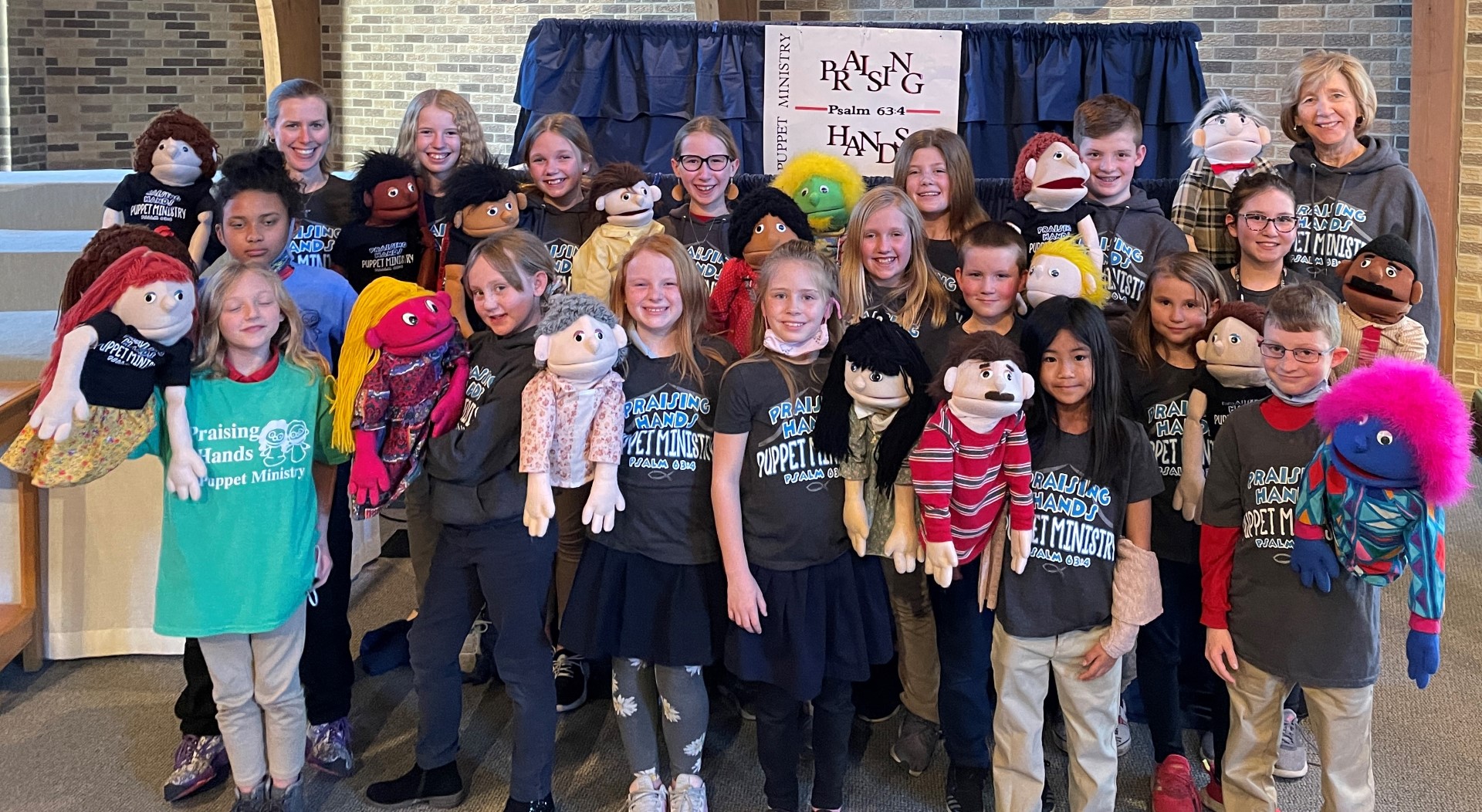 The "Praising Hands Puppet Ministry" from Calvary Lutheran Church and School is directed by Sarah Ebert with assistance from Ann Arnold. The puppeteers are a group of enthusiastic 3rd-6th graders who attend Calvary's school. Sarah grew up in a small Lutheran church in Illinois, and as a teenager began using many of the puppets to sing praises and glorify God. She brought her puppets with her to Calvary and has established the program with her own daughters, Rebekah and Abigail, along with interested students within the school.
The puppet ministry adds a unique touch to worship, chapel services and Sunday School. Various groups within the congregation and other family events throughout the year have also enjoyed the puppets. The performances include Christian skits and songs, as well as weekly sing-alongs to bring the love of Jesus to all who listen and participate. The children have created an original Christmas skit with music and are currently preparing an Easter performance. Recently, they created and distributed a DVD for residents in local nursing homes to enjoy. When COVID restrictions are lifted, the puppeteers hope to take their puppets to the nursing homes and bring some light and joy to the residents.
Visit them at clcs.org/children.