Calvary Adult Ministry's 2019 December Lunch & Learn was held on December 19. After a delicious holiday meal featuring ham and all the fixings, our program started with prayers and birthdays. Our leader Emily Spelde was also surprised with some Christmas gifts.
December Birthdays
There were no December birthdays in attendance, so we sang Happy Birthday to Jesus!
December Prayers
Sarah Ebert
Bev Heid
Wendy Wilson
Tony Reese
Debbie Reese
December Anniversaries
Jim & Judy Glenday
Larry & Judy Standord (58)
Jim & Connie Myers (50)
Attendees were then treated to a presentation by Calvary's own master carpenter, Les Brandt, and were even able to make their own simple toy. Les explained the physics behind the toy using Newton's three laws of motion, which in simple terms are:
Objects in motion tend to stay in motion.
An object will move further and faster the harder it is pushed or pulled.
For every action there is an equal and opposite reaction.
Everyone had fun putting their toys together and learning how to make it work.
Finally, the event ended with a special performance by Calvary Lutheran School's Hand Chime Choir.
Some Photos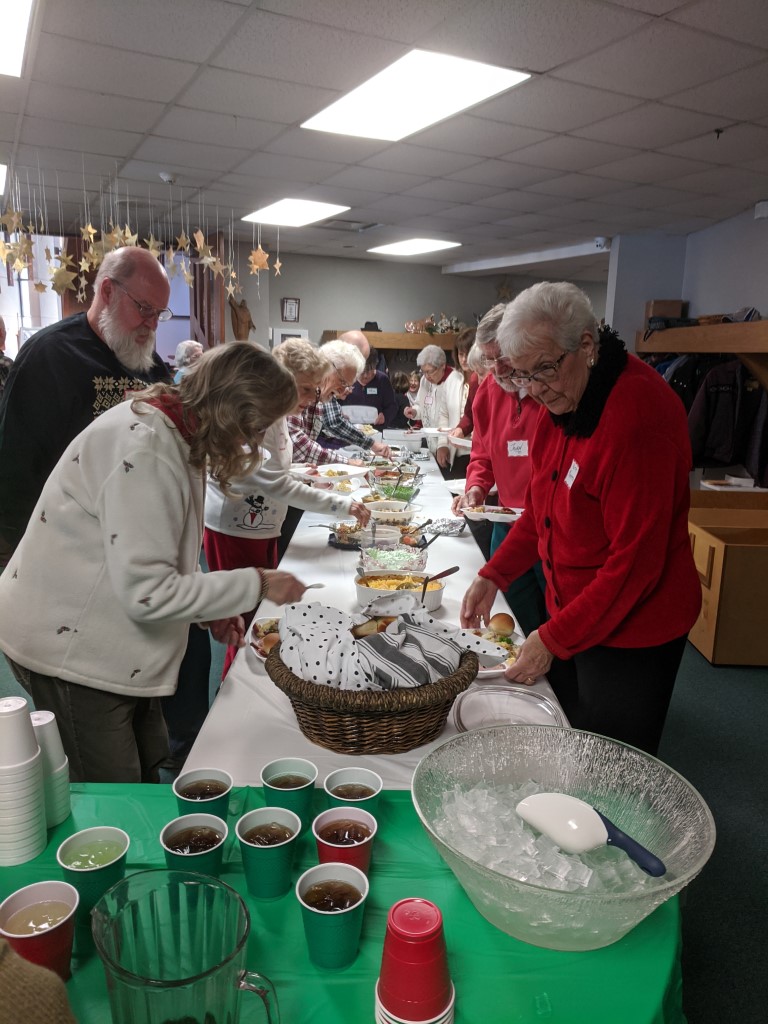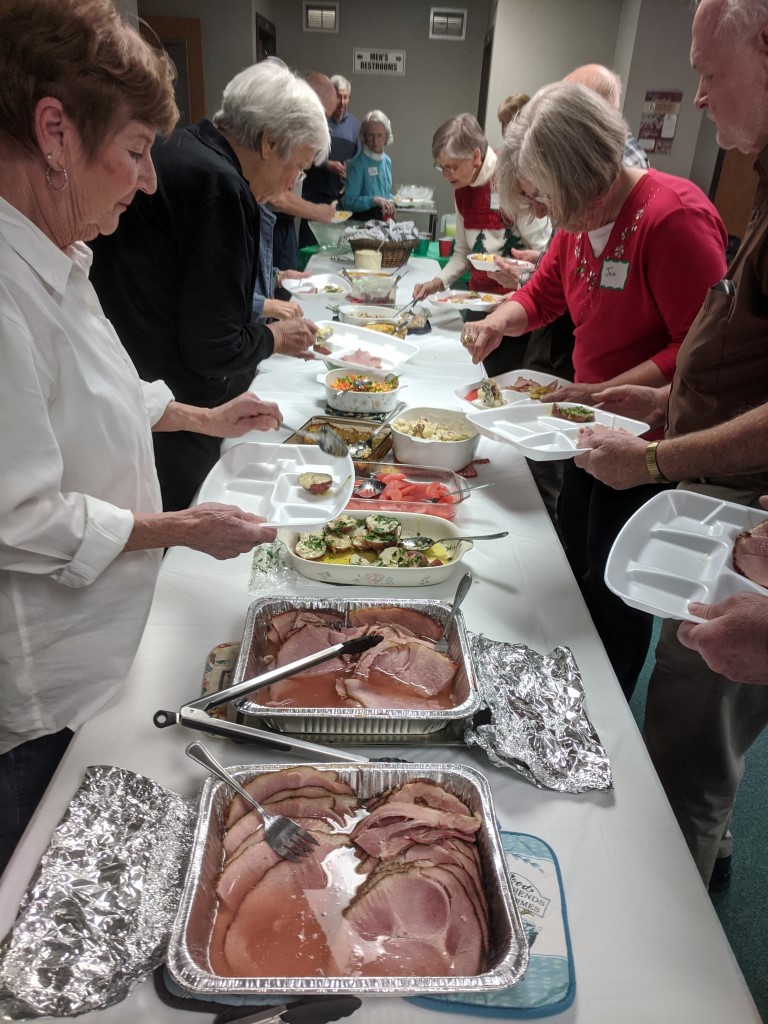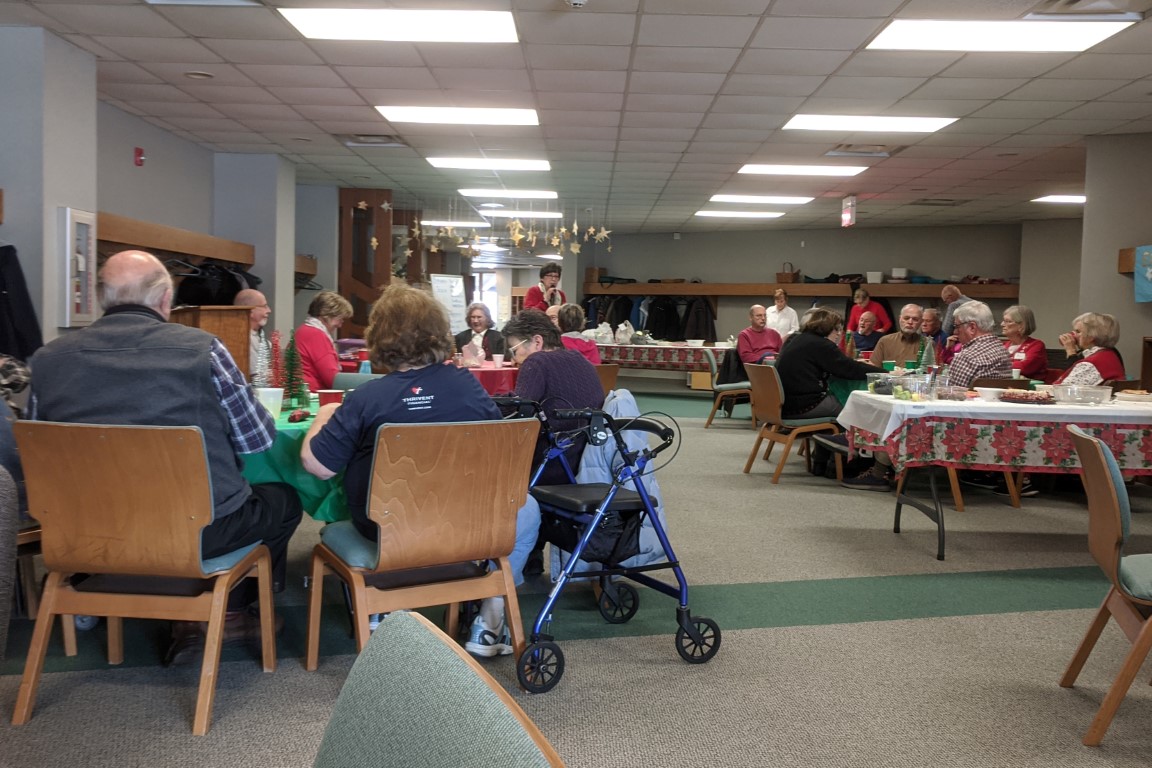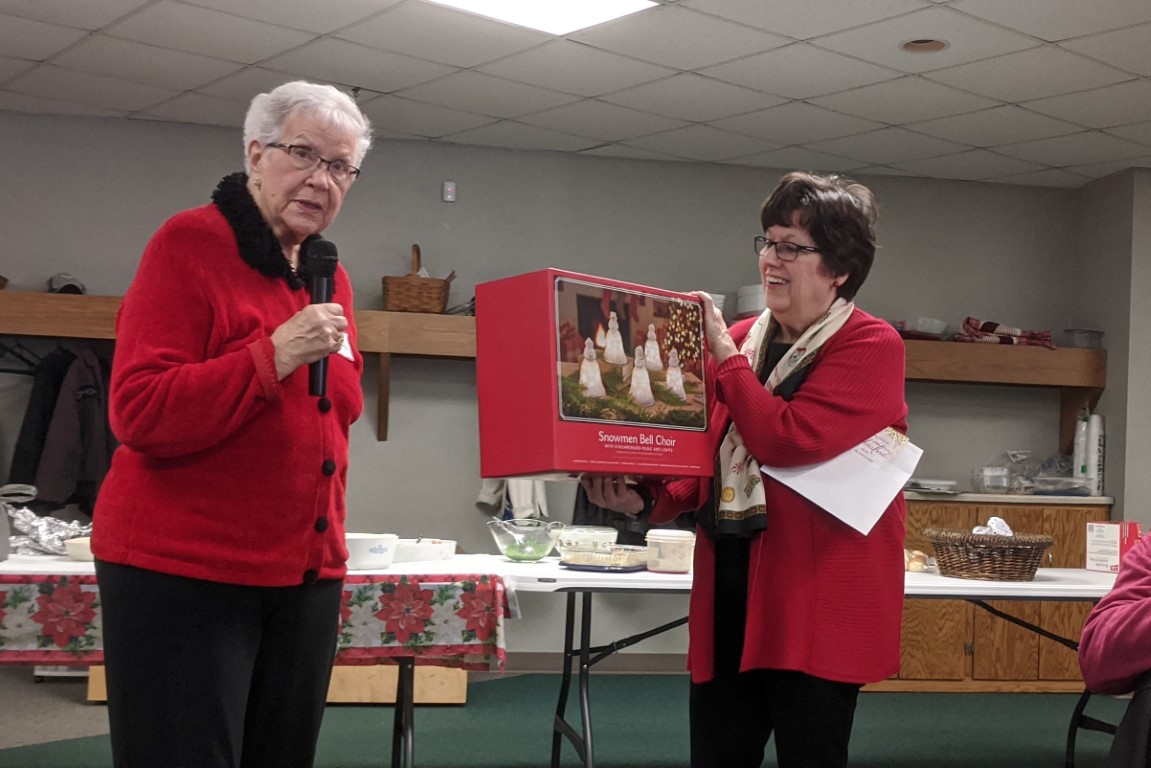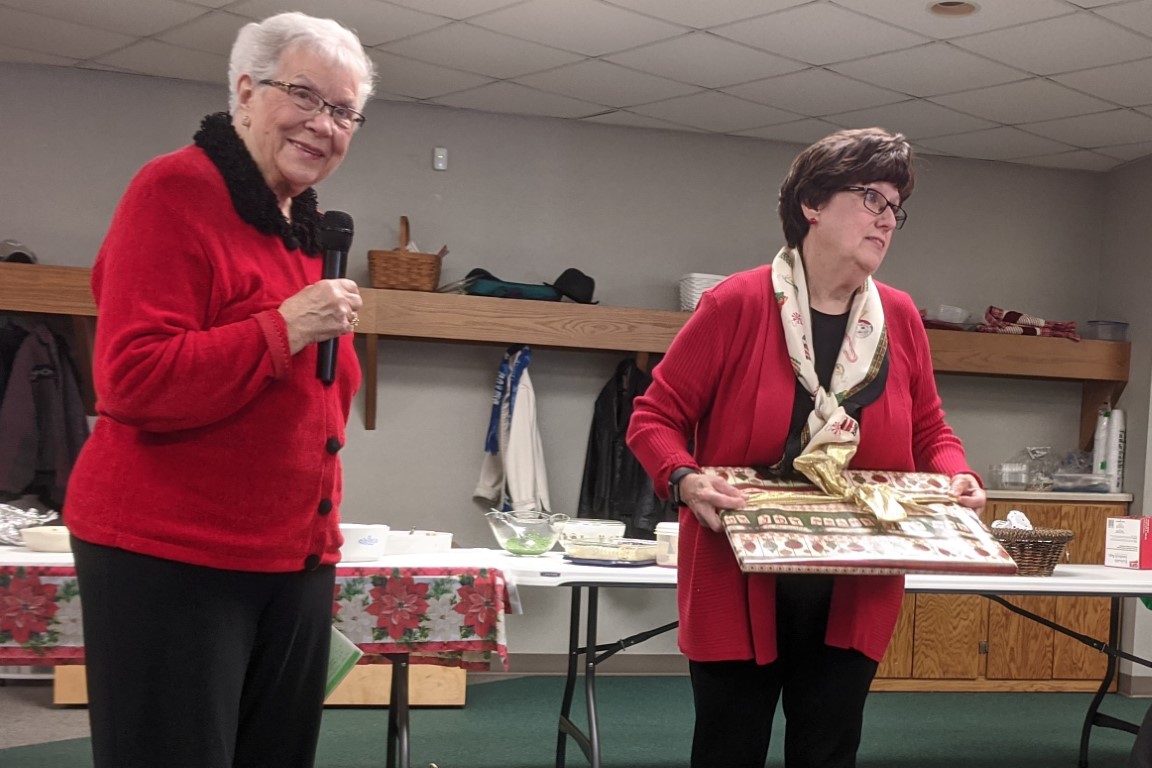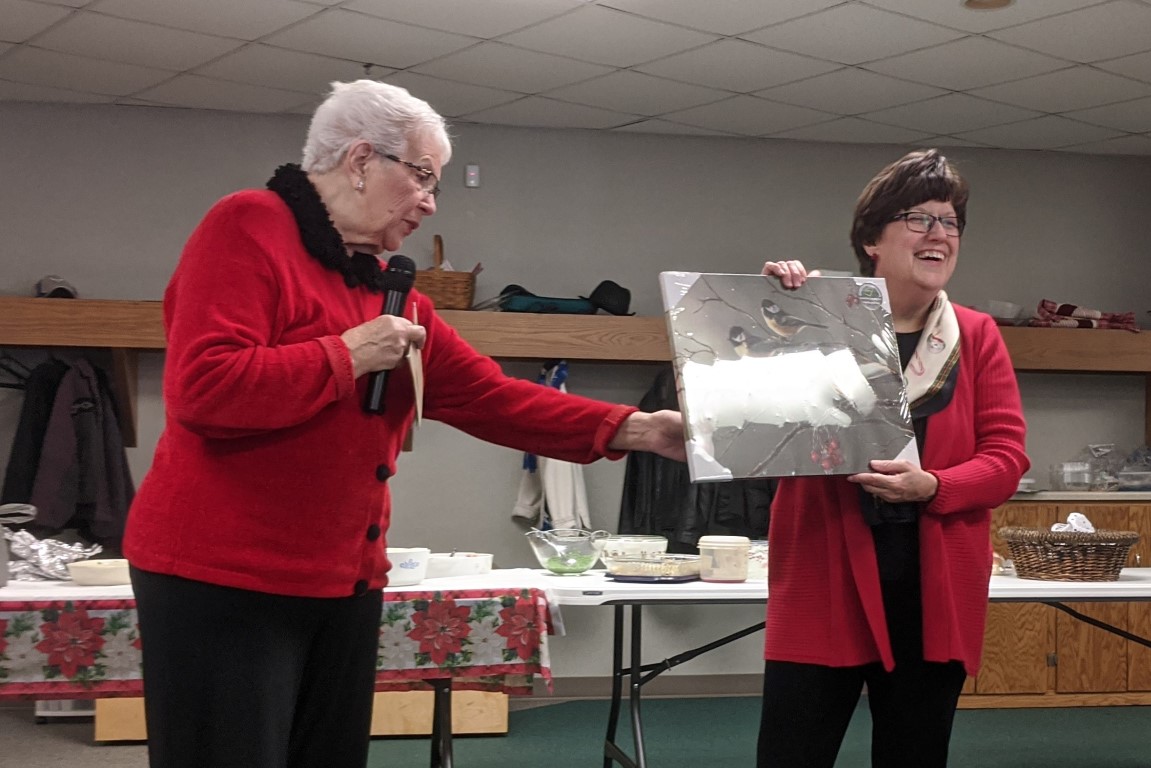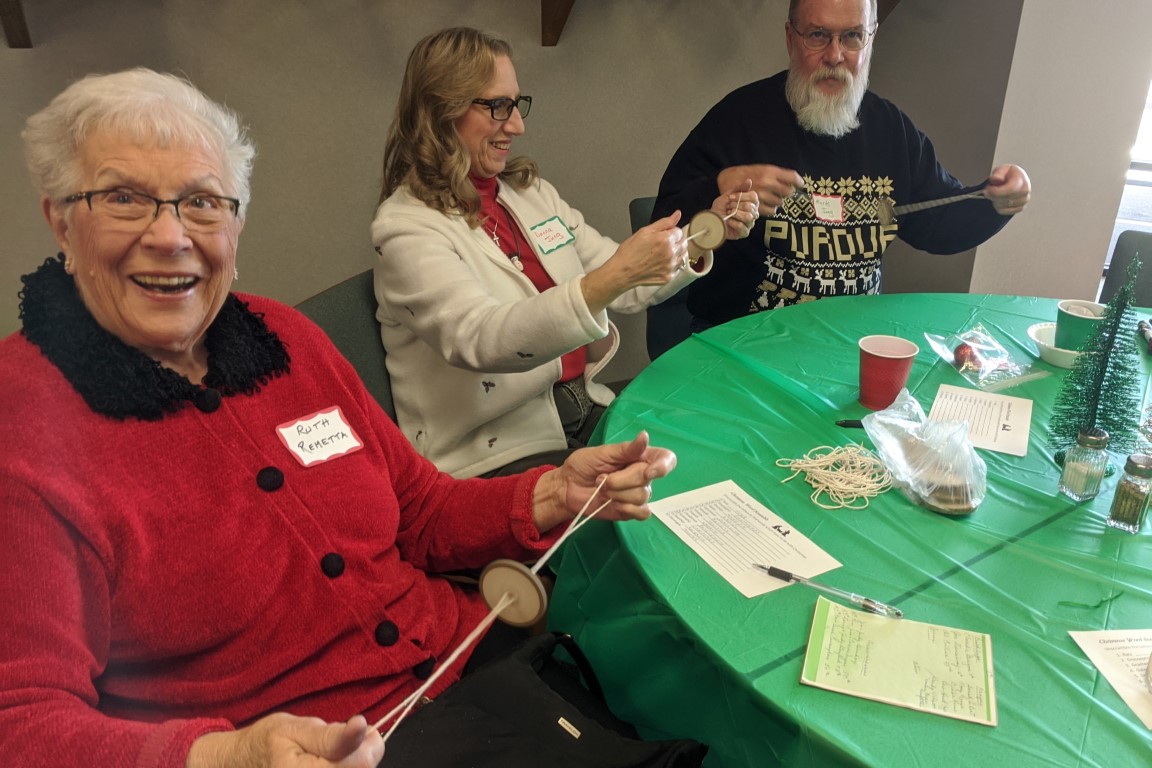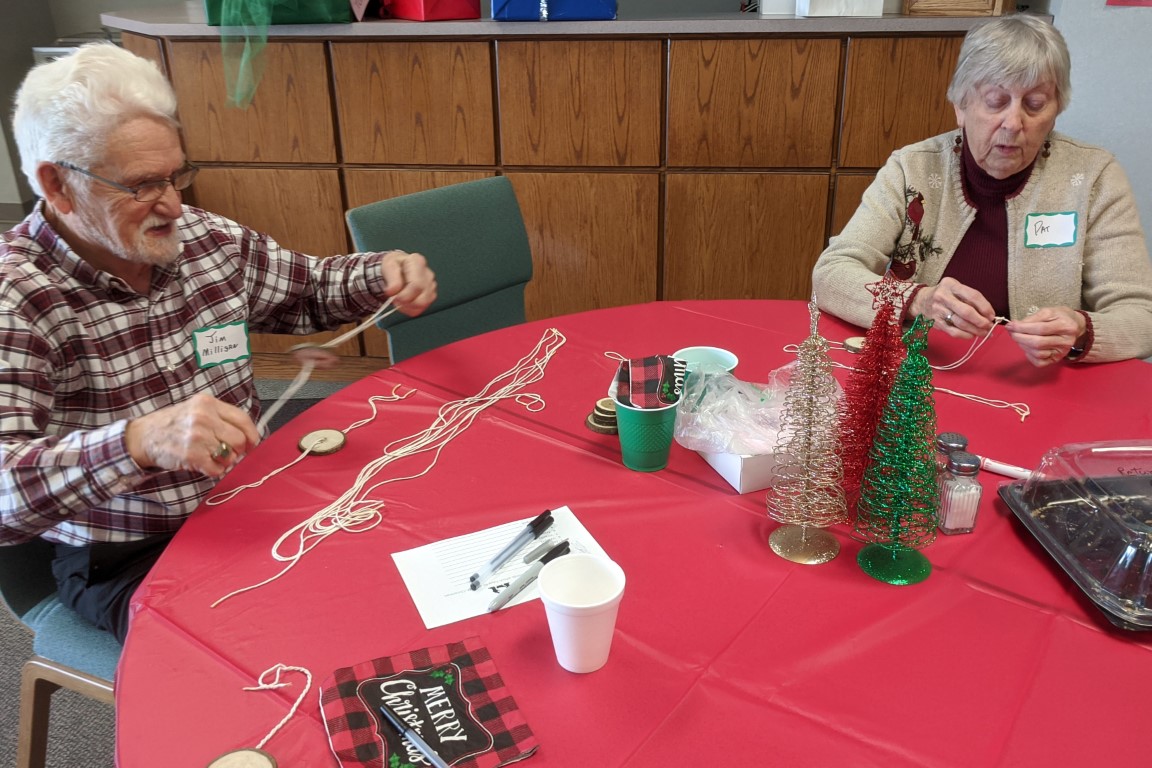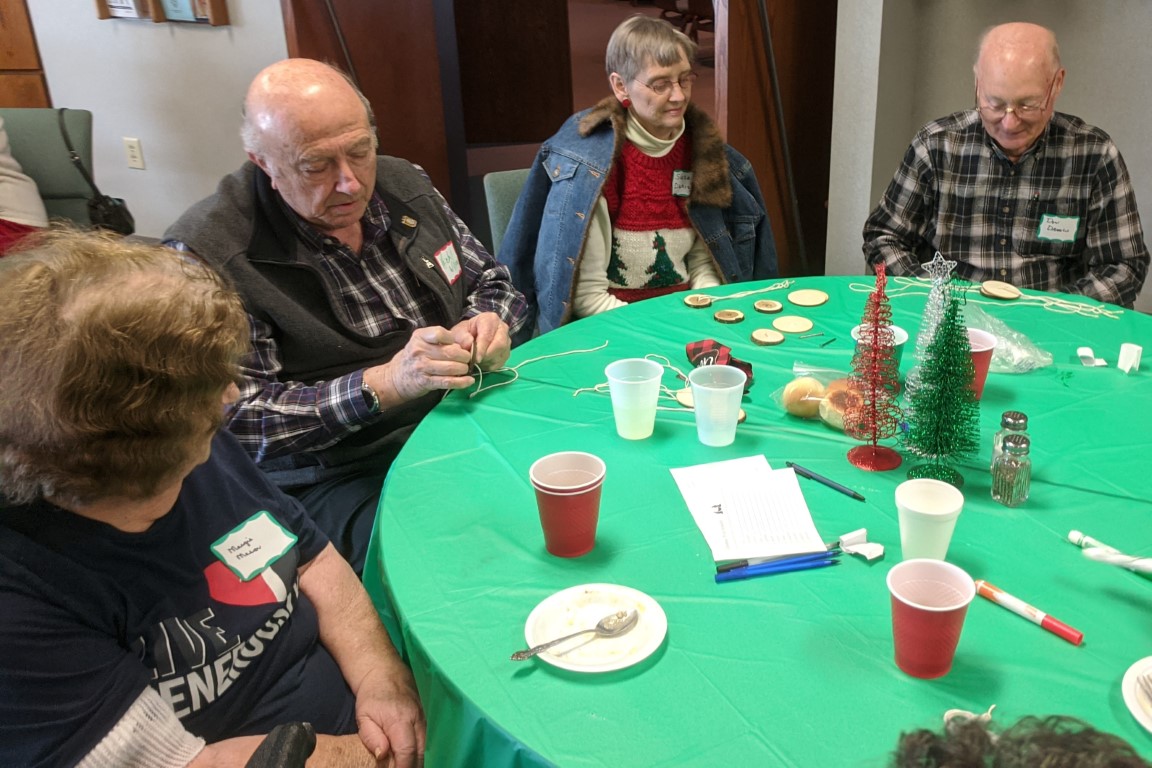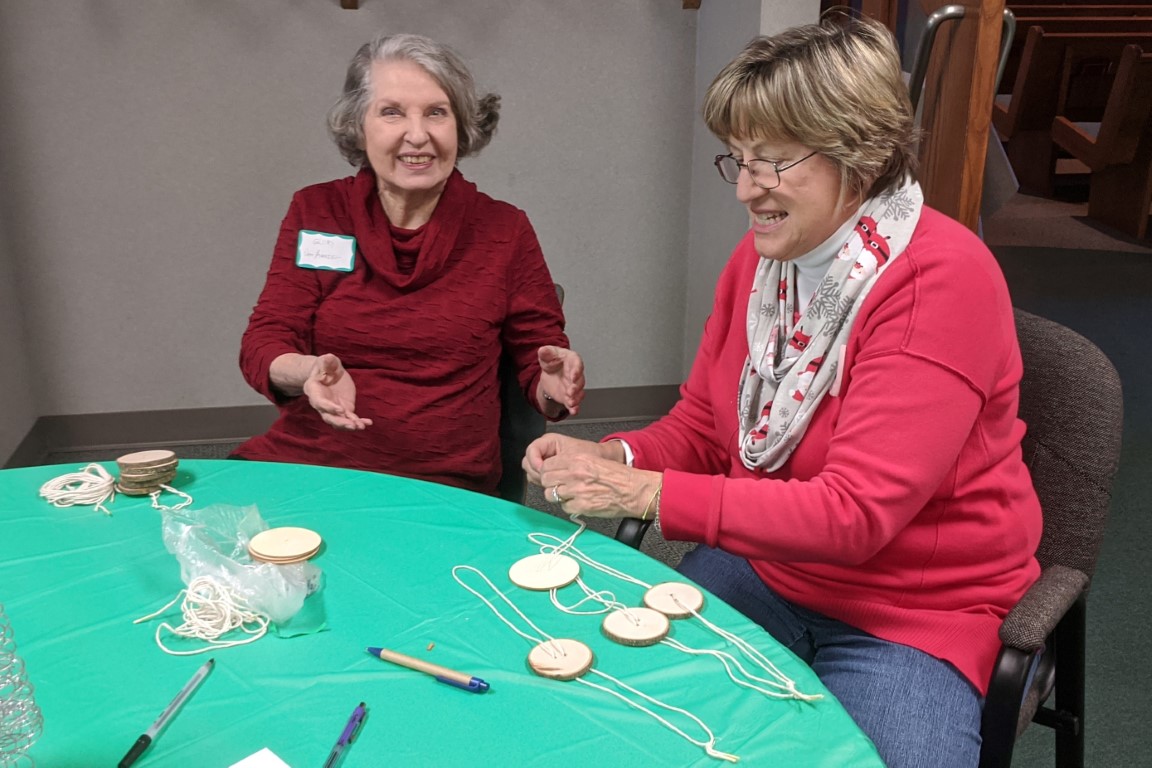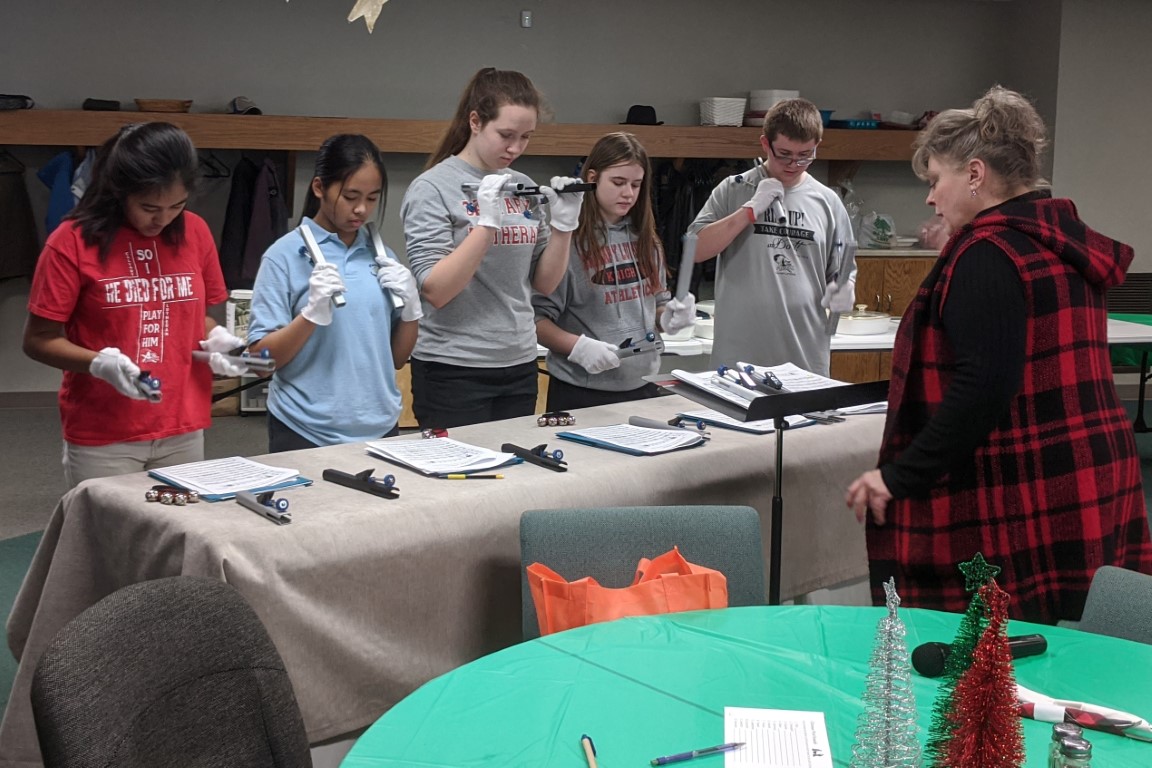 Some Videos!