On July 17, 2019 the Lunch & Learn group welcomed Morgan Snyder and Megan Stanbrough from Visit Indy. Morgan, Visit Indy's Director of Public Relations, gave an interesting and exciting presentation on The White River Project, which is primarily aimed at boosting tourism in Indianapolis.
Visit Indy



Visit Indy is the Sales and Marketing arm for the city of Indianapolis. Its purpose is to attract visitors, for both business and pleasure. Key programs include conventions and vacations. Indy gets 28.8 million visitors a year, with an economic impact of 5.4 billion dollars and 81,600 jobs.
The White River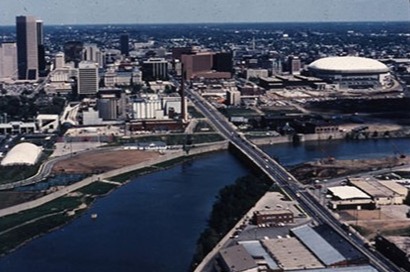 The White River will be a key asset to attract visitors and make Indy a must-visit destination. It is currently dirty and underutilized, but this long-term project will change all that. A key element of cleaning up the river is the DigIndy project, a 28-mile, 18-foot diameter tunnel that will keep waste away from Indy's waterways.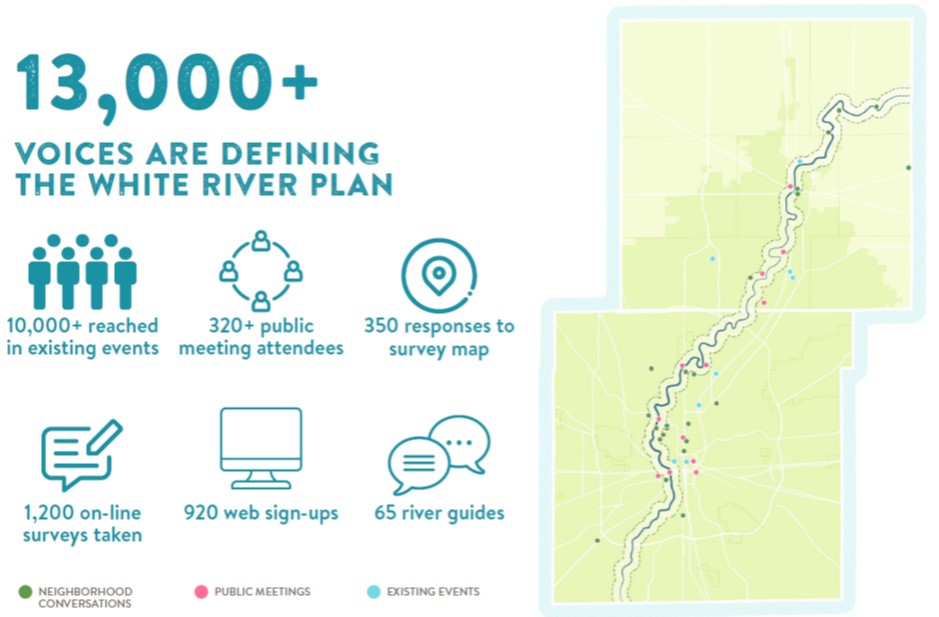 Other cities that the project team has bench-marked include Chicago, Cincinnati, Columbus, Nashville and Portland, all of which have activated their rivers. The White River Project is one of the largest such projects in the country. This "One River, One Vision" project will include 58 miles of the White River throughout all of Hamilton and Marion counties.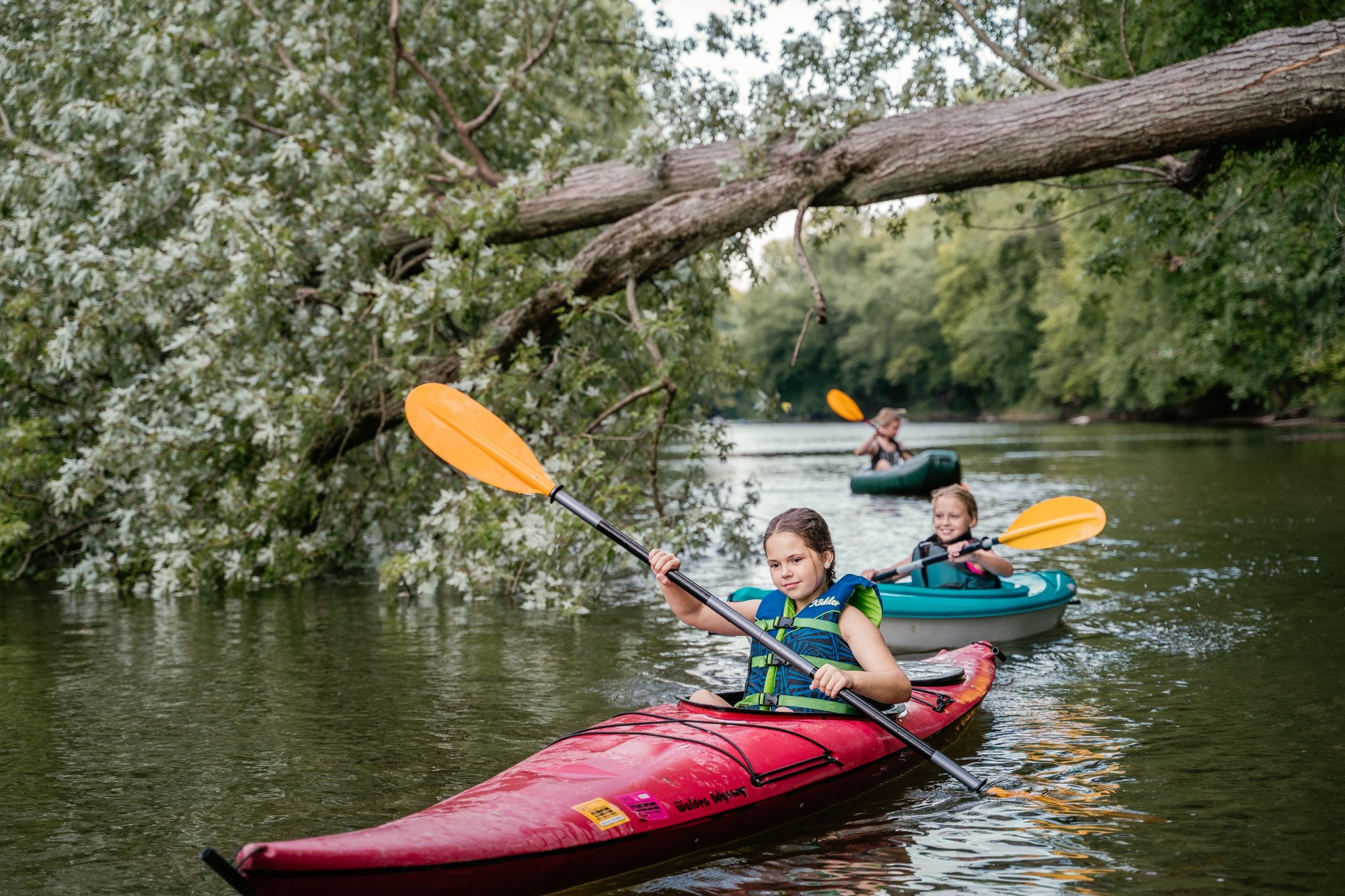 The project has included planning and visioning sessions open to the public, with over 13,000 people having a voice in the process. Features being considered are beaches, wildlife areas, lookouts, rapids and surfing areas. By the year 2025 the project team hopes to have beaches and people swimming in the river. The White River Project is a 40-year plan and vision for Indianapolis.
Some History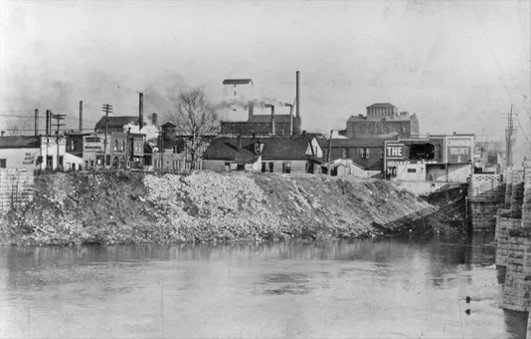 Long ago, the White River got its name due to the fact that the water was so clear that its limestone base made it appear white. The goal of the project is to restore it to 97% of its original condition.
The city of Indianapolis was designed and laid out by Alexander Ralston, an engineer who had assisted L'Enfant in the planning of the city of Washington DC, and used elements of L'Enfant's federal capital city plan when designing and surveying the future city of Indianapolis (the state capital of Indiana) during the 1820s. Indianapolis grew quickly when the railroad arrived. Businesses settled along the White River and at that time it was the law that waste had to be dumped into the river. A landmark location along the river is the old GM stamping plant, which has its own development plan — Waterside Development.
---
Many thanks to Morgan Snyder and Megan Stanbrough for an informative and inspiring Lunch & Learn! Here are a few pictures of the event: