Worship — Onsite
Every Saturday, 6:30 PM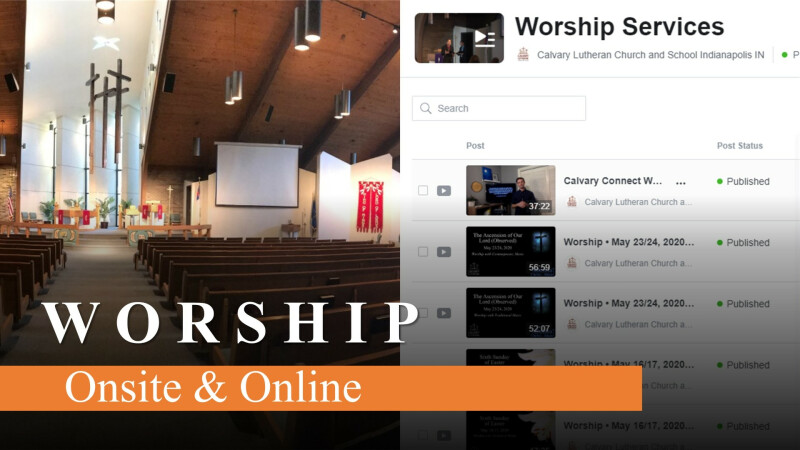 Calvary is offering onsite worship including Holy Communion.
Saturdays at 6:30 PM
Sundays at 8:00 AM
Sundays at 10:45 AM
(2nd & 4th 10:45 AM services are Contemporary)
Worship services are Live Streamed online every Sunday at 8:00 AM and the 2nd & 4th Sundays at 10:45 AM.
See details here.
Note: In response to the Coronavirus pandemic, Calvary continues to worship and study God's word ONLINE and ONSITE. Worship services and Bible Studies are available online; check our Video Ministry page for details.