Calvary offers worship services onsite and online, in different styles and at different times. Select one or experience them all. Each provides opportunity to praise and glorify our living God!
Traditional Worship (Sanctuary)
Saturdays • 6:30 PM

Sundays • 8:00 AM (live streamed)
Our traditional worship services feature liturgical worship, primarily from the Lutheran Service Book. Music includes traditional hymns and occasional contemporary songs.
Contemporary Worship (Sanctuary)
Sundays • 10:45 AM (live streamed)
Contemporary worship aims to offer an authentic, worshipful experience in a more laid-back atmosphere. Join us onsite or online as we sing a new song of praise to the Lord.
Tamil Indian Worship (Sanctuary)
Last Sunday of each month • 5:30 PM
Calvary Missions Ministry includes outreach to the Tamil Indian community. This once-a-month worship and fellowship opportunity is lead by Rev. Udhayanesan Raji, Calvary's Tamil Mission Pastor. Click here to listen to recorded sermons from Tamil worship services.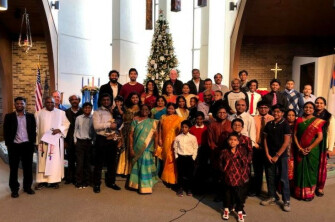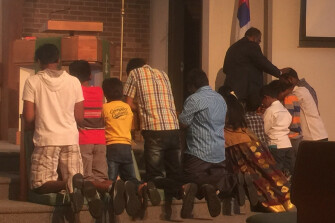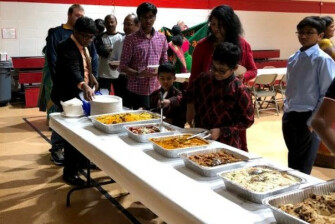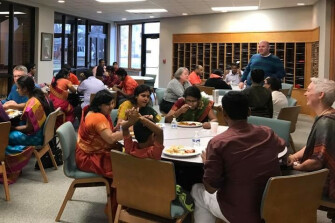 The Sacrament of Holy Communion is a precious gift from God. It is commanded by our Lord Jesus Christ and is to be held in a correct manner.
Holy Communion is offered at Calvary at most every weekend worship service.
Communion Distribution is served directly at the communion rail. You are welcome to kneel or stand.
The worship leaders will serve you the wafer and then offer an individual cup from the tray.
After you receive communion, please wait to receive a blessing and be dismissed to your seats.