Calvary is worshipping ONSITE in a safe, social distancing environment. We also continue to offer On Demand worship services ONLINE.
Click here for more details on our COVID-19 response..
Calvary offers worship services in several styles throughout each month. Select one, or experience them all. They all provide an opportunity to praise and glorify our living God!
Traditional Worship (Sanctuary)
Saturdays • 6:30 PM

Sundays • 8:00 AM (live streamed)
Sundays • 10:45 AM — 1st, 3rd & 5th Sundays of each month
Our traditional worship services feature liturgical worship, primarily from the Lutheran Service Book. Music includes traditional hymns and occasional contemporary songs.
Contemporary Worship (Sanctuary)
2nd & 4th Sundays of each month • 10:45 AM (live streamed)
This new service combines the best aspects of our previous Calvary Connect and Celebrations services. Join us onsite or online as we sing a new song of praise to the Lord.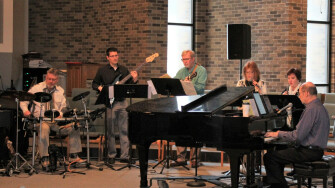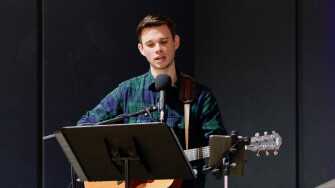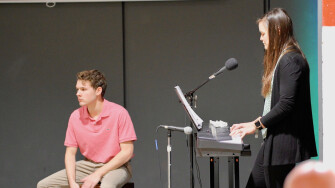 Tamil Indian Worship (Sanctuary)
Last Sunday of each month • 5:30 PM
Calvary Missions Ministry includes outreach to the Tamil Indian community. This once a month worship and fellowship opportunity is lead by Rev. Udhayanesan Raji, Calvary's Tamil Mission Pastor. Click here to listen to recorded sermons from Tamil worship services.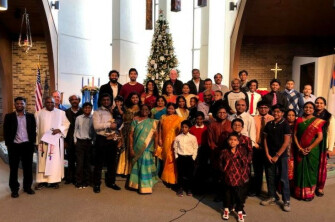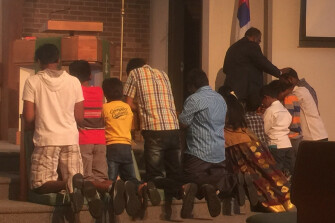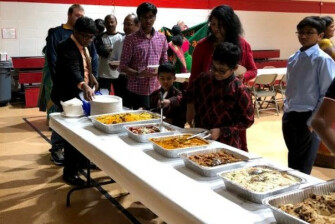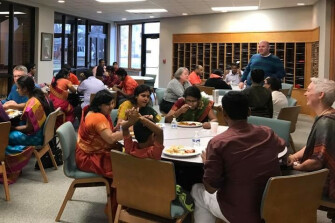 The Sacrament of Holy Communion is a precious gift from God. It is commanded by our Lord Jesus Christ, and is to be held in a correct manner.
Holy Communion is offered at Calvary at every weekend worship service.
Communion Distribution has returned to being served directly at the communion rail. You are welcome to kneel or stand.
The worship leader will serve you the wafer and then offer you to take an individual cup from the tray.
As you approach the table, please be mindful of giving others personal space. At this time we will continue to approach the rail in family groups as we plan to transition toward a more normal distribution in the future.
Communion has returned to its normal placement within the service order. You are invited to return to your seat after communion.