Children
Welcome! Raising children is joyous and challenging, so our children's ministry seeks to help parents raise faithful children at every age. We encourage children to become disciples of Jesus Christ by building relationships with them, being examples for them, and teaching them God's Word.
— Online Opportunities —
During this time of isolation, Calvary is continuing to minister to children through online opportunities.
Click one of the images below for our library of videos.
---
Cradle Roll
From birth to three years of age, we send new parents age-appropriate resources for teaching their children the faith. We want all children to feel loved by Jesus. How is teaching the faith different at one, two, and three years of age? To find out, sign up! For more information or to sign up for the program, contact the church office.
Nursery/Toddlers
We love welcoming whole families into worship, but the nursery is always open if you need it. Inside, you'll find a changing a table, a private nursing area, room for kids to temporarily blow off steam, and a live video feed from the sanctuary so that you don't miss a moment.
Come visit Calvary Lutheran School's Preschool to find out how your child will be enriched through play that encourages spiritual, social, physical, and cognitive growth. Feel free to schedule an appointment to observe classes or meet with the teachers. For children ages 3-5.
Sunday School is onsite and online! Stop by on Sunday morning, or check out our "Facebook Sunday School Page" any time for new lessons and activities every week.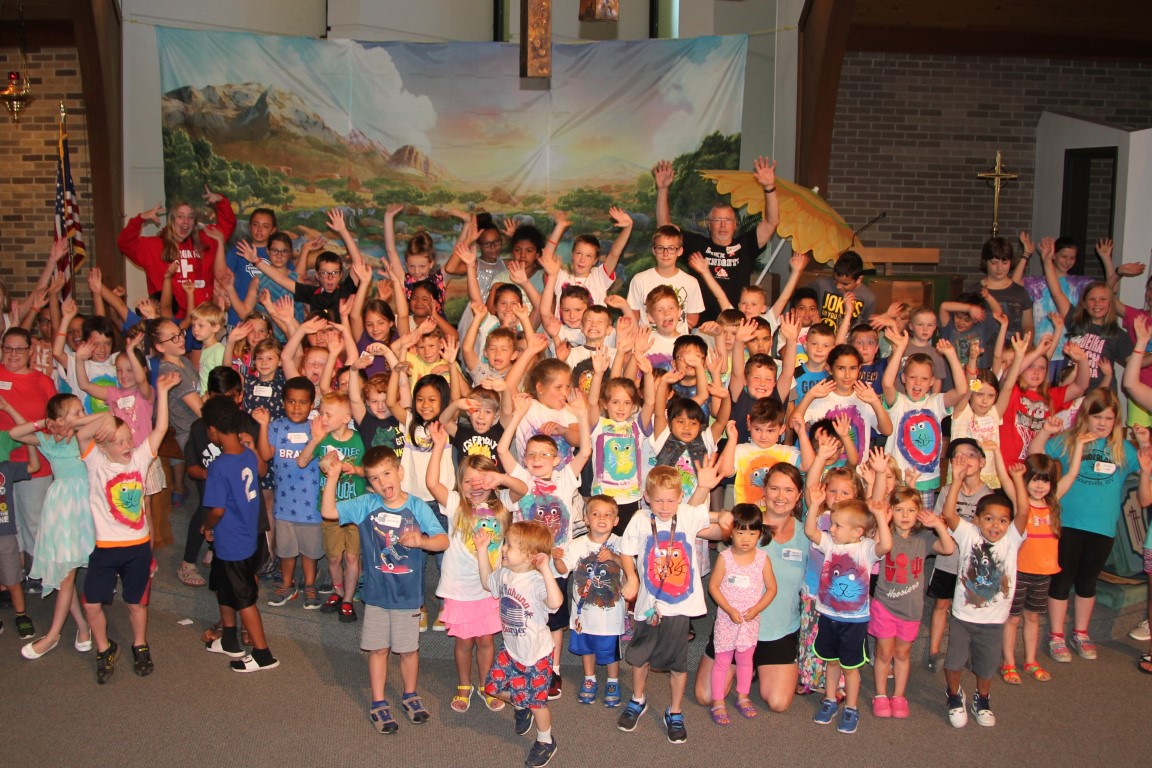 VBS 2020 was "Rocky Railway! Jesus Power Pulls Us Through!" from June 21-28.
Calvary Lutheran School has served Indianapolis' Southside community for more than 70 years. We provide high quality, Christ-centered education for children in our community, from Preschool through 8th grade. Our teachers partner with families and students to foster academic excellence, integrity, and compassion. We want each student to reach their full potential.
Safety
All teachers are required to submit to a thorough background check and attend training. We take the safety of all children seriously.